The Step-By-Step Process of Hospice De-prescribing
Recorded On: 03/22/2023
Many patients living with a terminal illness are likely to experience polypharmacy, drug-drug interactions, and drug-disease interactions. Prescribing cascades and inappropriate medication use are frequently reported for patients receiving hospice care. This webinar will explore rational prescribing and de-prescribing as part of "good" prescribing practices. Tools for evaluating medication appropriateness and tips for de-prescribing will be provided. These tips will include step by step recommendations and communication models to practice with your staff.
Objectives:
1. Explore rational prescribing and de-prescribing
2. Review available tools for evaluating medication appropriateness
3. Discuss steps for de-prescribing and how best to communicate these with clinicians and patients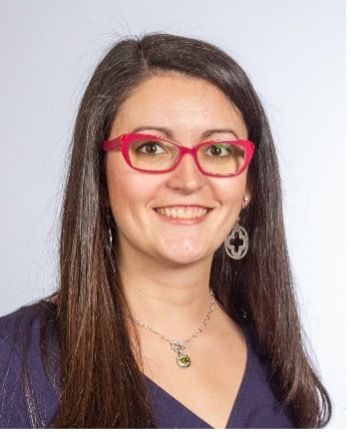 Ellen Fulp, PharmD, MSPC, BCGP
Director of Pharmacy Education
AvaCare
Ellen Fulp earned her bachelor's degree in Pharmaceutical Science and her Doctor of Pharmacy Degree from the University of North Carolina at Chapel Hill. She completed her master's degree in Palliative Care at the University of Colorado Denver. Ellen is Board Certified in Geriatric Pharmacy, specializing in safe, appropriate medication use in the elderly. Ellen currently serves as the Director of Pharmacy Education for AvaCare, Inc.
She routinely provides consult regarding appropriate symptom management, regulatory issues, and medication appropriateness at end-of-life. Ellen is the immediate past chair of AAHPM's pharmacotherapy special interest group and is currently serving as the leader of MyNHPCO's pharmacist section steering committee.
$i++ ?>
None of the planners and presenters for this educational activity have relevant financial relationship(s) to disclose with ineligible companies whose primary business is producing, marketing, selling, re-selling, or distributing healthcare products used by or on patients.
Weatherbee Resources / Relias, LLC will be transparent in disclosing if any sponsorship or joint providership is present prior to the learner completing the course
FOR THOSE SEEKING CONTINUING EDUCATION CREDIT: Criteria for Judging Successful Completion - Participants will only receive CE credit if they sign in and remain present for the entire educational event. Partial credit will not be given
Once the conference is over, the participant will be required to complete an online evaluation. Once the participant completes the evaluation, a certificate will be available for the participant to print/download/save
TARGET AUDIENCE: The target audience for this course is: Executive Directors, Hospice Medical Directors and Team Physicians, Clinical Managers, Corporate Compliance Officers, QAPI Coordinators, the Interdisciplinary Group, and others
DISABILITY STATEMENT: If you require special accommodations to complete this training, please contact Weatherbee Resources by calling (866) 969-7124 or emailing info@weatherbeeresources.com or contact a faculty or staff member
GRIEVANCES: Weatherbee Resources / Relias, LLC have a grievance policy in place to facilitate reports of dissatisfaction. Weatherbee Resources / Relias, LLC will make every effort to resolve each grievance in a mutually satisfactory manner. To report a complaint or grievance, please contact Weatherbee Resources by calling (866) 969-7124 or emailing info@weatherbeeresources.com or contact a faculty or staff member
All courses offered by Weatherbee Resources / Relias, LLC are developed from a foundation of diversity, inclusiveness, and a multicultural perspective. Knowledge, values and awareness related to cultural competency are infused throughout the course content.