2023: The Year in Review and Looking Forward to 2024
Includes a Live Web Event on 12/13/2023 at 2:00 PM (EST)
2023: The Year in Review and Looking Forward to 2024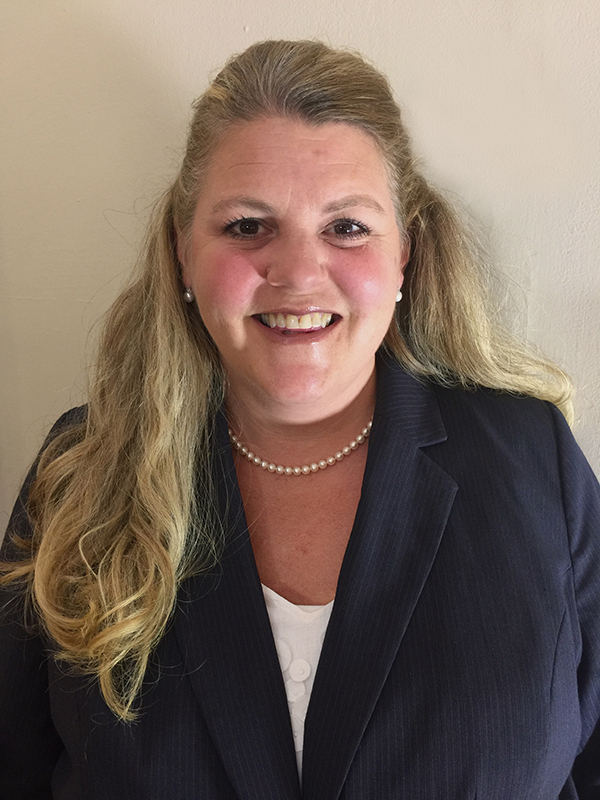 Carrie Cooley, RN, MSN
Principal, Weatherbee Resources
Weatherbee Resources
Carrie Cooley is the Principal of Weatherbee Resources. Carrie joined Weatherbee in 2009 as an Associate Consultant and was hired as the Consulting Coordinator in 2012. In 2014, Carrie was promoted to Director of the Consulting Division and in July 2015, she assumed the COO position. In 2021 Carrie assumed sole ownership of Weatherbee Resources. Her operational, clinical, and regulatory expertise has been instrumental in her professional growth with Weatherbee and in serving Weatherbee's clients.
As the Principal of Weatherbee Resources, she leads the strategic growth initiatives for Weatherbee, providing invaluable expertise to individual hospices and the entire field. Carrie's mission is to prepare and support hospices navigating the ever-changing regulatory hospice environment. Carrie and the Weatherbee team focus on delivering consulting services and education that is specifically tailored to meet each client's individual needs.
Carrie's regulatory expertise and extensive consulting experience includes forensic clinical record auditing, baseline compliance audits/mock surveys, interim management, clinical due diligence, and executive coaching. Carrie also works directly with clients' legal counsel in preparation for arbitration and other hearings; she serves as an expert witness. Weatherbee also works extensively with clients who are under a Corporate Integrity Agreement (CIA); Carrie and the Consulting team manage the Independent Review Organization (IRO) audit activities required by the Office of Inspector General (OIG). Carrie's excellent rapport with executives and staff alike – coupled with her regulatory and clinical acumen, and knowledge of best practices – assures excellent consulting outcomes.
Under Carrie's leadership, Weatherbee has assisted hundreds of clients under investigation by Zone Program Integrity Contractors (ZPIC), Benefit Integrity Support Centers (BISC), Recovery Auditors (RA), the Department of Justice (DOJ), and OIG.
As a member of Weatherbee's Speaker's Bureau, Carrie teaches a broad range of hospice, regulatory, and leadership-related topics nationally and is a member of the faculty for Weatherbee's renowned Hospice Regulatory Boot Camps. Carrie also frequently speaks at state and national hospice conferences on compliance-related topics.

Carrie is a registered nurse and holds a Master's degree from Samford University with a specialty in nursing leadership and healthcare finance.
This speaker has nothing to disclose.
$i++ ?>
None of the planners and presenters for this educational activity have relevant financial relationship(s) to disclose with ineligible companies whose primary business is producing, marketing, selling, re-selling, or distributing healthcare products used by or on patients.
Weatherbee Resources / Relias, LLC will be transparent in disclosing if any sponsorship or joint providership is present prior to the learner completing the course
FOR THOSE SEEKING CONTINUING EDUCATION CREDIT: Criteria for Judging Successful Completion - Participants will only receive CE credit if they sign in and remain present for the entire educational event. Partial credit will not be given
Once the conference is over, the participant will be required to complete an online evaluation. Once the participant completes the evaluation, a certificate will be available for the participant to print/download/save
TARGET AUDIENCE: The target audience for this course is: Executive Directors, Hospice Medical Directors and Team Physicians, Clinical Managers, Corporate Compliance Officers, QAPI Coordinators, the Interdisciplinary Group, and others
DISABILITY STATEMENT: If you require special accommodations to complete this training, please contact Weatherbee Resources by calling (866) 969-7124 or emailing info@weatherbeeresources.com or contact a faculty or staff member
GRIEVANCES: Weatherbee Resources / Relias, LLC have a grievance policy in place to facilitate reports of dissatisfaction. Weatherbee Resources / Relias, LLC will make every effort to resolve each grievance in a mutually satisfactory manner. To report a complaint or grievance, please contact Weatherbee Resources by calling (866) 969-7124 or emailing info@weatherbeeresources.com or contact a faculty or staff member
All courses offered by Weatherbee Resources / Relias, LLC are developed from a foundation of diversity, inclusiveness, and a multicultural perspective. Knowledge, values and awareness related to cultural competency are infused throughout the course content.